Welcome to Thai Orchid Restaurant!
Bonnie and Thai Orchid Restaurant introduced Thai food to Exeter in 1995 and this makes us one of the longest running, most successful eateries in this beautiful City. Our restaurant is set in a Stonemasons' cottage built circa. 1540 and enjoys unique views over the imposing St. Peter's Cathedral. We serve real Thai food prepared by real Thai chefs and we produce our food in-house to Thai Orchid's own recipes perfected over the past quarter of a century.

Our flavours are bold our service friendly and we welcome both the discerning Thai Food lover and the Thai Food Newbies who we are glad to assist and guide through our menu. The restaurant is on three floors and we are equipped to serve Thai Sukiyaki (a cook at the table experience Thai Style).

Our restaurant is soft, gentle on the eyes, our soft furnishings deaden the noise that is prevalent in most restaurants these days and the low lighting and gentle Thai laments soothe the soul. This is the perfect venue for romance however we also cater for larger parties and business diners. Our years of experience and love for our art allows us to work with larger parties designing a menu within your budget and we are happy to do so.

We offer all of the Thai standards such as Satay and Fish Cakes and also offer Specials that bring a lesser known side of Thai Cuisine to our guests. We are specialists in Northeast Thai Cuisine and we will gladly tackle some of those off menu dishes our Thai Friends like to order when they visit. Maybe try one of our nine set menus designed to provide a balanced Thai meal in terms of variety and spice.

In summary, Thai Orchid is Exeter's original, family run Thai Restaurant concentrating on wholesome Thai meals made in house by skilled Thai Chefs.

We are looking forward to serving you soon.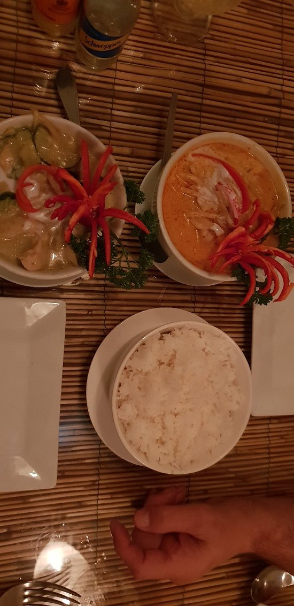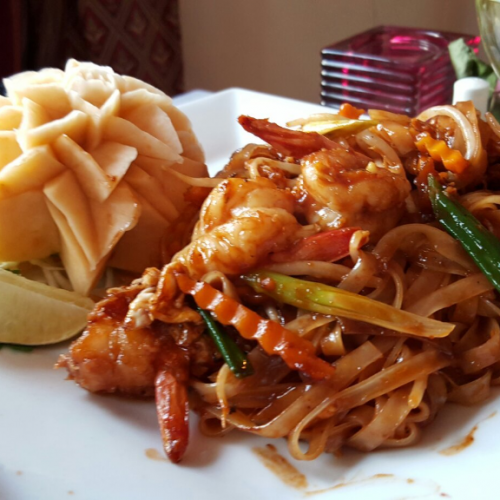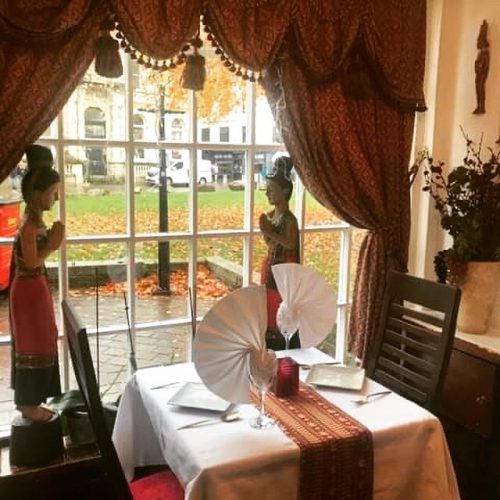 "The best green Thai curry I have had in a long time. My new favourite Thai restaurant."