Exeter's Original, Authentic Thai Restaurant

Thai Orchid Restaurant
Family run Thai Restaurant in a stonemasons' cottage built in the 1500s serving authentic Thai cuisine.
Bonnie and Thai Orchid Restaurant introduced Thai food to Exeter in 1995 and this makes us one of the longest-running, most successful eateries in this beautiful City. Our restaurant is set in a Stonemasons' cottage built circa. 1540 and enjoys unique views over the imposing St. Peter's Cathedral. We serve real Thai food prepared by real Thai chefs and we produce our food in-house to Thai Orchid's own recipes perfected over the past quarter of a century.

Por Pia
Small crispy spring rolls filled with minced pork, mixed veg and vermicelli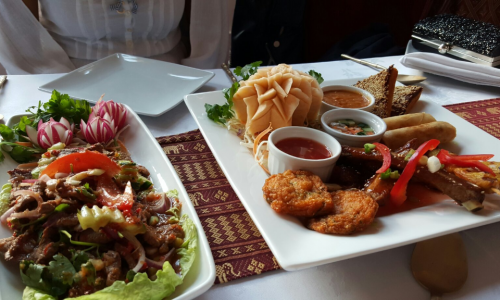 Yam Nua Salad
Slices of grilled beef mixed with Thai salad, hot chilli and lime juice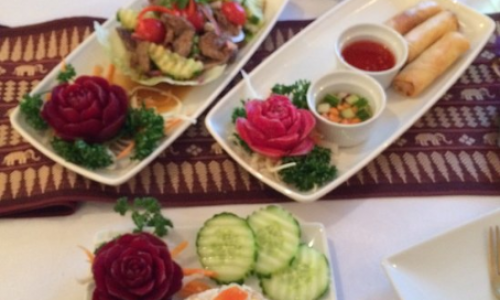 Khao Phad Thai Orchid
Special fried rice with large, fresh prawns, pork, chicken, egg and tomato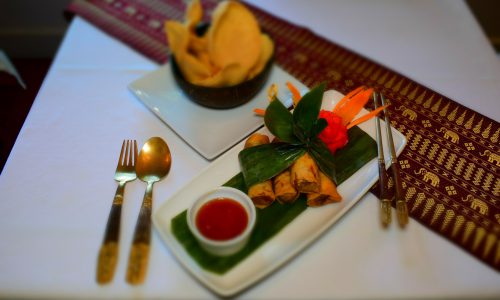 Plaa Lat Phrik
Crispy fried whole Sea Bass topped with chilli, garlic and lime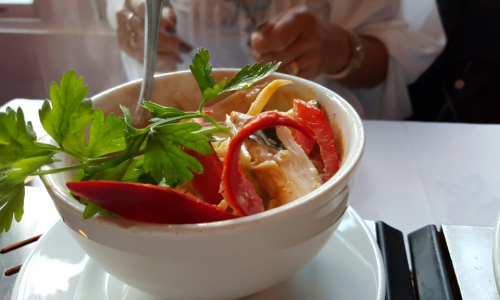 Tom Kha Hed
Mushroom soup in coconut milk, flavoured with lemongrass, lime juice, galangal and coriander
Fancy a takeaway? We're excited to announce our online ordering website is now live